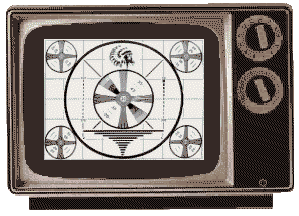 Okay, the results are in, and I can't say that I'm terribly proud of them.

Here are the results:

Time spent watching CABLE: 7 hours and 45 minutes;
Time spent watching DVDs: 9 hours and 50 minutes;
Time spent playing video games: 6 hours and 40 minutes;

Total all time in front of the TV over seven days: 24 hours and 15 minutes.

Interesting (to me) subset of these numbers:

Total TV time Monday through Friday: 8 hours and 45 minutes.

Total TV time on the weekend: 15 hours and 30 minutes.

So here are my excuses and rationalizations for why I spent nearly twice as much time in front of the TV in two days as I did for the five preceding days:

(1) We got our first set of Blu-Ray DVDs from Netflix, so we felt obliged to watch all three of them. It was pretty much the christening of the new DVD player. Up until this weekend, we had only seen one Blu-Ray movie ("Juno," which we got with the player). I mean, we have several HD-DVDs, but these were the first new HiDef movies to come into the house in over a month. So Netflix effectively quadrupled the amount of time we normally spend watching DVDs in a week (we actually watched "The Golden Compass" and then listened to the full commentary immediately afterward);

(2) I finally got over my sinus infection, but there is still some lingering infection in my chest. I had a low-grade fever all weekend and felt mildly achy / dizzy / fluish, so I really didn't want to move far from the sofa most of the day on Saturday and Sunday.

So I'll have to do this again in a couple of weeks to see if this really is a good example of my weekend behavior or if it was just an aberration.